Disaster Restoration Orlando
When a massive leak causes water to soak through your ceiling and flood your home, you can depend on the disaster restoration Orlando techs of 911 Restoration of Orlando to get your property clean and dry quickly.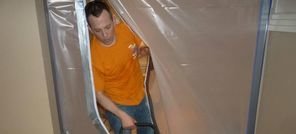 In Orlando, disaster restoration is usually needed after a hurricane or tropical storm hits, bringing with it heavy rain and wind that has the ability to cause a lot of damage on a home.
A disaster can entail many types of  issues, including natural disasters, mold infestations, disaster restoration, sewage backup, and smoke removal after a fire has occurred.
Our disaster restoration Orlando specialists are available 24/7/365, so you can be sure that whenever you call our pros, you will get someone on the line to schedule an appointment with you as soon as possible. When it comes to water disasters, our crew wants to offer you same day service, that way the moisture does not sit on the premises for a significant amount of time and cause more damage.
Our staff works with IICRC certified technicians who are qualified to remediate any water disaster you find yourself dealing with, and with so many years in the industry, our disaster restoration Orlando technicians know exactly how to get your home back on track in a short amount of time.
When business and homeowners come home to a leaking roof late at night, they can stay calm and rely on our disaster restoration Orlando agents, and you will know that help will arrive as quickly as possible. Time plays a crucial role in determining a successful water disaster cleanup, so our professionals make sure they arrive within 45 minutes, so our team can assist you as soon as possible after the damage has taken place.
No matter what time you call us we promise we will be there within our guaranteed time frame, because our specialists never want you to have to wait long for help in instances concerning water. Our disaster restoration Orlando experts are licensed, bonded and insured to remediate all types of disaster situations by offering services that include:
Remediation of water damage

Water extraction and drying

Mold spore testing services

Fungus and mold infestation decontamination

Mildew deodorization

Toilet overflow sanitization

Black water cleanup

Deodorization services

Cleanup of tar and ash residue

Smoke stain cleanup and odor removal

Overall comprehensive disaster restoration
We have many years of experience the disaster restoration Orlando crew knows everything about plumbing, flood cleanup, fire and smoke restoration, and mold infestation,and we can help you get back into your home in no time. So, call our disaster restoration Orlando pros the moment you notice invading water on your property, and our crews will provide you a free home inspection.
Our Pros Offer Comprehensive Disaster Restoration Services
In a place where storms cause the uprooting of trees, cracks in roofs and flooding in the home, it is necessary to be able to have a reliable crew like the disaster restoration Orlando staff is standing  by around the clock, every day of the year, to implement hurricane and storm cleanup.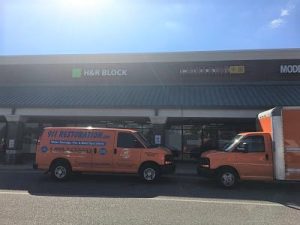 We will treat your home as our own while providing restoration services. When it comes to fire remediation, we can help restore the structure of your home, reduce smoke odor, and remove ash.
When the fire department extinguishes these blazes, they are forced to flood your property. That is why it is so important to hire a company with so much disaster restoration restoration experience. Our disaster restoration Orlando agents are capable of remediating even the most severe emergencies.
If your property has experienced a flood, the disaster restoration Orlando pros will help you keep your belongings safe while we perform water extraction procedures and use the most advanced drying technology to get you back into your home as soon as possible.
When you notice any water seeping through your roof and down into your ceiling, then we will do whatever it takes to prevent a mold infestation from occurring. It is important to have the disaster restoration Orlando workers remediate this issue quickly, because when water invades your home, especially if it seeps into the drywall, it can cause rot and mold growth.
If our disaster restoration Orlando members decide that the drywall needs to be replaced, then our disaster restoration Orlando techs will do just that, removing the damaged chunk and installing a completely new wall.
Our disaster restoration Orlando experts will also check for mold both in the attic, ceiling and anywhere the moisture has spread throughout. By conducting this free visual mold inspection we will be able to see if any mold spores have begun to infest the area.
All of our disaster restoration Orlando  techs are qualified for your protection, so you never have to worry about negligence when our experts are on the job. We want to ensure your wellbeing during the home restoration process, so our team will provide thorough services.
Even if you don't see mold growing in your home, our disaster restoration Orlando staff wants you to be aware that you may be feeling the physical effects of it, which include allergy-like symptoms. It is important to technicians that everyone involved in the flood and leak restoration process is safe, so when you hire us we will take over everything to get your home on the path to becoming a clean, safe environment again.
Our office staff wants to be there for when you need help with any type of property disaster by sending our disaster restoration Orlando workers to your home or business to determined the source of the problem and take immediate action.
If our disaster restoration Orlando team finds that mold is growing then we will use eco-friendly solutions to clean away the substance, along with any other invasive methods that our staff sees fit for the job. So, call us when your home has been affected by any disaster and we will go the extra mile to get your home looking better than new.
We Are Capable Of Assisting You With All Aspects Of The Disaster Cleanup
Our techs offers the best disaster restoration services in the community due to all of our experience. We are fluent in flood repair, mold remediation, and acidic smoke cleanup. Our wide availability gives us an edge in the business, giving our customers as much access to our services as we can.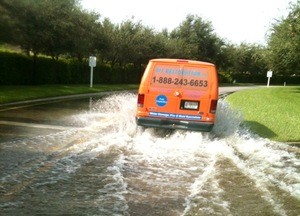 We value professionalism and it shows in our testimonials. Hurricanes throw many forms of destruction, from fire and electricity to water and fungus, but the disaster restoration Orlando members know how to combat all of damage.
Our disaster restoration Orlando professionals understand the urgency involved with dealing with a water emergency, and when you hire our team, we will help you through it without feeling overwhelmed.
This is why we make it part of our duty to provide you with optimal customer service, that is why our disaster restoration Orlando technicians make sure to be constantly aware of all your needs throughout the renovations process.
Being constantly accessible to all of our customers is our top priority, that way our agents know you feel at ease throughout the entire ordeal. Our disaster restoration Orlando specialists will assist you with it all, including your insurance claim.
Our disaster restoration Orlando members have been in the industry long enough to have created great relationships with all insurance companies, big and small. Our techs understand how to get you the best coverage possible, and our disaster restoration Orlando experts are glad to file your claim for you in order to get you the money you deserve.
By letting our professionals handle the claim, you won't have to worry about submitting paper work or following up with representatives. You can sit back and relax while our mold removal Southport team does all the hard work. Our disaster restoration Orlando staff always wants you to feel comfortable with the water damage restoration process, and keeping you informed the entire time is the main way our mold removal Southport technicians of ensuring this.
We will communicate with the insurance company on your behalf, handling all the paperwork, phone calls and general claim procedures. Our disaster restoration Orlando agents want to make sure you are getting the most out of your insurance policy, that way you can save money at all costs.
Our disaster restoration Orlando pros are happy to file your claim for you on your behalf, ensuring that your provider gets all the information they need to offer you the best coverage. Call our disaster restoration Orlando unit at 911 Restoration of Orlando when you find yourself involved with disaster restoration, and our crews will do whatever it takes to get you on the path to a fresh start.