Water Damage in Orlando
911 Restoration of Orlando 
Water damage — whether it is from a broken water pipe in the street or a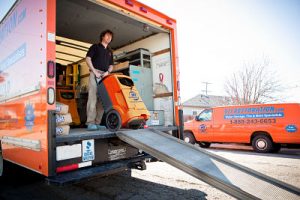 water leak in your ceiling — demands fast, expert care from a trusted water mitigation company. 
Orlando property owners who need speedy water damage repairs rely on 911 Restoration in Orlando. Our friendly techs have extensive training to resolve all types of water damage, mold remediation, sewer backup, fire damage, and more. From our free visual inspection for property owners only to the finishing final touches on a complete renovation, 911 Restoration in Orlando is available 24/7/365. Call us at (321) 209-6388 and allow us to offer you a free visual inspection.

For over 30 years, residential and commercial property owners have trusted our IICRC certified professionals to give damaged property a Fresh Start. We understand that facing a water, mold, sewer, or fire emergency is never easy. That is why we offer complete repair, remediation, and restoration services. Call 911 Restoration in Orlando and our emergency crews will be on-site within 45 minutes. 
Service area map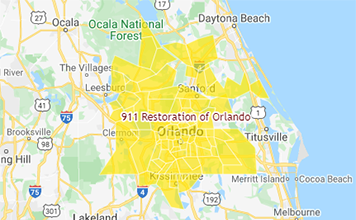 We Know all About Water Damage Restoration and Repair
Orlando, Deltona, Kissimmee, and other areas in Central Florida are vulnerable to water intrusion. 911 Restoration in Orlando offers same day service, free estimates, and the convenience of direct billing to your property insurance. We are licensed, bonded, and insured to help with water removal orlando in your home, condo, or business. Call us at (321) 209-6388 and see how we can help.

911 Restoration in Orlando offers emergency response and repair water mitigation for all types of water disasters, including:
Plumbing leaks

Toilet flood

Air conditioning leaks in walls and ceilings

Pipe burst

Shower water overflow

Storm surge 

Roof leaks

Windblown rain 
We quickly and efficiently remove water from your property, check for additional leaks, and repair your floors, walls, and ceilings. Call 911 Restoration in Orlando for all your flooding property issues.
Client Testimonial
Sherry M.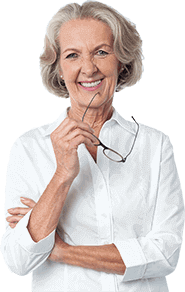 "I would give them 6 stars if I could. I had to deal with a flood in my business, an absolute nightmare for every business owner. 911 Restoration came right away, and they are so professional and efficient. Even after everything was done they followed up and made sure everything was back to normal. A+ customer service. Thank you!"
Give Your Property a Deep Cleaning with Professional Sanitization and Disinfection 
Now more than ever, you want to be certain that your property is clean and sanitary. 911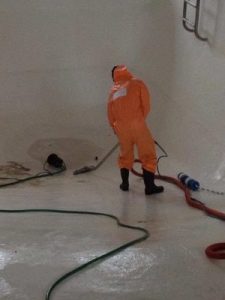 Restoration Orlando is ready to deep clean and disinfect your home, office, or (since many of us are working from home), your home office.  
Our IICRC-certified cleaning experts follow Centers for Disease Control and Prevention (CDC) guidelines to help reduce the risk of the COVID-19 virus and other harmful microorganisms. We use tough but safe cleaning and disinfection products so that your entire property not only is clean but feels fresher than ever. 
We are a locally owned and operated franchise of 911 Restoration, a nationwide leader who is committed to keeping our communities safe during this global pandemic and beyond. Call us at (321) 209-6388.
We Remove Dangerous Mold from Your Home or Business
Florida's hot, humid summers provide the perfect breeding ground for mold to grow in your home or business. We are IICRC certified mold remediation experts who find and remove mold so your property is once again fresh, clean, and safe.
911 Restoration in Orlando uses powerful dryers and dehumidifiers to prevent further structural damage. Our mold removal techs want to rid your property of mold and at the same time restore your home or business to an even better condition than it was before. 
Mold threatens your health and your property. Call us for a free mold inspection. 911 Restoration in Orlando is your local source for mold 911 and remediation. 
We Tackle Sewage Overflows 
Sewage cleanup winter park fl occurs when waste flows backward into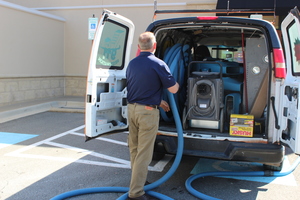 your home or business from a toilet, faucet, shower, or another water connected device. It is usually caused by blockage, flooding, a pipe burst, or even a tree root that has pierced your exterior pipes. 
A sewage overflow or backup is an emergency that property owners shouldn't try to clean up on their own. Any personal items that have sewage spillovers, such as clothing, furniture, and towels, should be discarded for your health and safety. 
911 Restoration in Orlando has certified and trained crews who are equipped to handle this type of property disaster. We take out, dry out, and air out your property during the sewage cleanup process. You take care of your loved ones — we take care of filing your insurance claim, rebuilding, and restoring your property with our unique Fresh Start services. Call us anytime at (321) 209-6388 for emergency sewage backup cleanup. 
Where There Is Smoke and Fire Damage, There Is 911 Restoration
Orlando summers are typically rainy, but occasionally dry, arid conditions produce fires. It may seem overwhelming when your home or office is filled with ash and soot, but our certified and trained fire damage specialists know just what to do. 
Our fire damage sanford fl removal and remediation experts:
Remove soot, ash, and smoke

Remove odors permanently

Itemize lost items

Pack and store undamaged belongings

Renovate and restore your property from top to bottom 
For your convenience, we bill your insurance carrier directly. Our Fresh Start philosophy is your promise of a completely and beautifully restored home or business. If an external or internal fire damages your property, call 911 Restoration in Orlando. 
Full-Service Restore and Repair
Florida is the Sunshine State that also gets a lot of heavy rain in the summer, not to mention the hurricane season that lasts from June 1 to November 30 each year. 
When stormwater surges through your house or flooding impacts your business, 911 Restoration in Orlando is ready with time-tested solutions. We repair the damage, extract the water, and check your structure for any potential issues. 
We can also show you to prevent or protect your property in case disaster strikes twice. 911 Restoration Orlando offers free visual inspections for property owners only. Call us today for a free estimate. 
We Mean Business for Our Commercial Restoration Service
As a local business, 911 Restoration in Orlando understands that you cannot afford delays or downtime from water damage, fire, or other property disasters. 
We provide commercial extraction services to remove water if you have a flood or leak. Our certified mold remediation and restoration services will ensure that you will soon be able to open your doors without the fear of structural weakness, odor, or dampness.
911 Restoration provides complete restoration services for businesses large and small. Call today for a free visual inspection for property owners only. Call us at (321) 209-6388