Water Damage in Orlando
911 Restoration of Orlando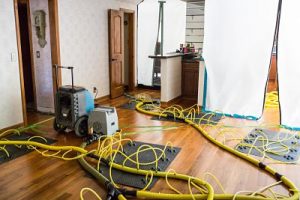 Homeowners can stay calm if they experience a water-based disaster knowing that they have access to the services of the water damage restoration Orlando unit at 911 Restoration of Orlando around the clock.
Our workers will be at your home within 45 minutes of receiving your call, ensuring that your wait time is never any longer.
Our water damage Orlando team always act quickly when there are situations involving water and we work with trained IICRC certified repair workers who will restore your home after even the worst flooding situations.
No matter how bad water issues are in your home, our water damage Orlando technicians will be there fast to use the latest drying technology in our water removal. Our mold agents will be there for you when you need water and mold extractions because our water damage agents provide for same day service.
Service area map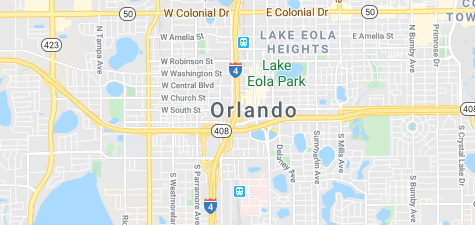 Our specialists value professionalism, so our water damage Orlando pros do it all at an affordable price that includes a free inspection of your home or business that will check for mold growing in the wake of the water disaster. Through our state-of-the-art water removal technology and cutting-edge drying equipment, we are available 24/7/365 to conduct restoration services on your home or business. It is important to our staff that we never make you wait for help.
Our comprehensive services include:
Restoration of pipe bursts

Mold testing services

Flooded basement water removal

Leaky water heater repair

Correction of burst washer hose

Toilet overflow sanitization

Restoration of faulty fire sprinklers

Mold infestation cleanup

Fungus and mold decontamination

Cleanup of flooded and moldy crawlspaces

Mildew deodorization

Overall comprehensive damage repair
Our water damage restoration Orlando experts are equipped to handle a wide variety of water-related disasters, so call our professionals today.
Client Testimonial
Sherry M.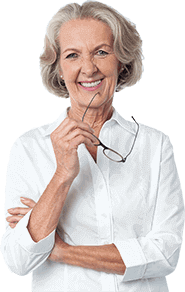 "I would give them 6 stars if I could. I had to deal with a flood in my business, an absolute nightmare for every business owner. 911 Restoration came right away, and they are so professional and efficient. Even after everything was done they followed up and made sure everything was back to normal. A+ customer service. Thank you!"
Water Damage Restoration
Our water damage restoration Orlando unit knows from all their years of experience that the two main ways in which water can invade your property are from severe weather and plumbing problems.
Fortunately, our water damage restoration Orlando members have the most advanced technology in the industry to pump out the water out the area thoroughly.
If your plumbing is what is causing the issue, then you can also rely on our techs to repair the problem at the source and remove all traces of mold from the premises.
Once water has flooded your home's interior, our water damage Orlando restoration staff will begin mitigation procedures the day they arrive. Our technicians understand that water is a powerful element that has the potential to cause extensive damage in your household.
If moisture sits on the property it can cause mold to grow and rot to set in, so our water damage restoration Orlando agents offer immediate services for every job our specialists are called to remediate. Our water damage Orlando restoration pros have professional grade equipment that thoroughly removes all the excess water and moisture from the home, leaving it as dry as possible.
Call our water damage restoration Orlando experts and our professionals will go the extra mile to get your home back on track before you know it.
Sanitization Services & Disinfection Solutions
Coronavirus has negatively impacted everyone worldwide. Whether you're a business or an individual, the impact can't be denied. For this reason, it's important we do all we can to help contain the problem. While researchers are working towards a vaccine, everyone else can maintain their own personal hygiene.
Property owners are responsible for contributing to a solution by making sure their buildings remain sanitized according to the latest protocols. This is important because it can ensure everyone who comes and goes stays as protected as possible. That's why 911 Restoration of Orlando is standing by to perform sanitization services in addition to various disinfection solutions for both residential and commercial properties. All of our technicians are trained to maintain full compliance with all current CDC and EPA protocols in an effort to provide optimal results with our sanitization services. As part of the Orlando community, we know what you're going through, which is why you can count on us to deliver peace of mind.
Mold Removal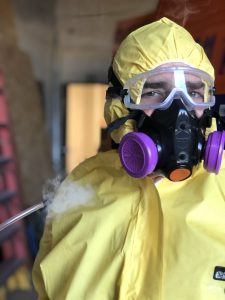 Our mold removal Orlando techs want homeowners to know that when there is stagnant water, then there are usually other problems that come along with it, which is mainly mold growth.
Fungus, mold, and mildew are a common byproduct of home flooding, and our experts understand that it needs to be cleaned up quickly in order to prevent even further issues.
The good news is that our mold removal Orlando team knows exactly where to look for a mold infestation, as well as how to eradicate the substance immediately.
Our mold removal Orlando professionals know how damaging a flooding situation can be for a homeowner, which is why all of our teams is trained to get to you as quickly as possible. With expert training and expansive knowledge of the industry, our staff has the ability to solve every water damage situation, especially focusing on mold prevention.
Our technicians understand that seconds matter when it comes to water and mold damage, and our mold removal Orlando agents know that getting to the site immediately can mean the difference between simple leak damage or a full blown mold infestation.
We want you to contact us when you need a company you can trust to get the job done right the first time around and our pros will go the extra mile to get your home dry and clean today. So, call our mold removal Orlando technicians soon as you notice water damage in your household, and we will do whatever it takes to get your home back on track.
Sewage Backup Cleanup
Our sewage backup cleanup Orlando techs know that your home can become flooded with black water through many different ways, including a pipe burst and a toilet overflow.
It is important to stay away from the area if this happens, and our sewage backup cleanup Orlando experts always want you to take special precautions to keep your kids and pets away from this hazardous waste water.
Our professionals have the gear and skills that make it possible for us to implement a successful and safe cleanup, and we always wear hazmat suits, goggles, gloves and face masks.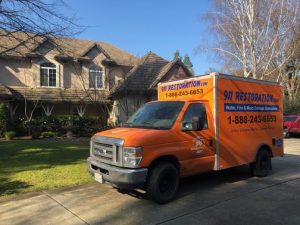 It is important to our sewage backup cleanup Orlando operation that you know exactly what work needs to be done to your home before we start it, because our workers never want you to feel like there are any surprises with the renovations process. This applies to every job we are on, no matter how big or small, or from what source the black water has come from, including toilet overflows.
Our sewage backup cleanup Orlando techs never want you to attempt to restore an overflow on your own since exposure to this type of gray or black water can be a risk to your health. We have the proper gear to conduct a safe and thorough cleanup, so call our professionals today and we will decontaminate your home in no time.
Call us immediately after your toilet overflows excessive black water and raw sewage into your property and our sewage backup cleanup Orlando technicians will get to work right away sanitizing and deodorizing the area.
Fire Damage Restoration
Homeowners know that when they contact our fire damage restoration Orlando specialists, we will start cleanup procedures as soon as we get on the property.
We don't waste time using our high-tech gear and specialized training to start removing smoke stains, ash, and soot. Our fire damage restoration pros won't stop until your home is sparkling. 
When fire damages your home it can be difficult to be displaced from your household, so we work tirelessly to get you back into the home you love so much.
So, if your household has just recently been affected by a fire, call our fire damage restoration Orlando crews today and we will work hard to give you back your home.
Disaster Restoration
Our disaster restoration Orlando workers know that all types of issues may affect your home and we are prepared for anything that comes our way.
When a pipe burst happens and water is spraying everywhere, you can call our experts and we will arrive on your doorstep ready to implement same day services.
Our disaster restoration Orlando team will restore your home from non-water related issues, as well, including fire and mold, which we mentioned above, and structural problems.
So, call our staff when you need helping remediating a plumbing problem and our disaster restoration technicians in Orlando will go the extra mile for you today.