Water Damage and Mold Removal Deltona
Taking care of the effects that a water heater malfunction, ceiling leak, or local area flood can cause is work best left to the experts such as 911 Restoration Orlando owner Tomas Lelczak and his water damage Deltona team.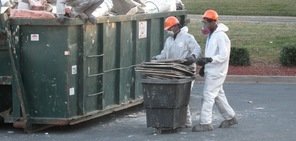 If you roof springs a leak in the middle of the night you can count on the water damage Deltona pros to be available 24/7/365. No matter what time you call, you can be sure to get a service agent on line to assist you in whatever renovations you may need.
We never want to keep you waiting, which is why we guarantee that our mold removal Deltona techs will arrive at your door as quickly as they can after receiving your emergency call.
Our water damage Deltona operation works with IICRC certified professionals and i licensed, bonded and insured to provide you with all types of water damage repair, such as:
Moldy crawlspace cleanup

Repair of ruptured washer hose

Water extraction in flooded basement

Comprehensive mold and water damage repair

Mold infestation cleanup

Flooded subfloor cleanup

Sanitization after toilet overflow

Water heater leak repair

Restoration of pipe bursts

Fire sprinkler repair
In order to make sure that your home has the best chances of a full recovery, we will provide you with same day services where we immediately begin extracting water.
When it comes to eliminating the challenges that a water damage situation invokes, Tomas and his team know that immediate action is required and that is why they make sure to arrive within 45 minutes of a distress request for all water invasions.
"We can eliminate water from any situation, but we are also pros at eliminating the stress that the water brings with it," Tomas says, "and to do that we are standing by around the clock, so that we can save the day no matter when a situation springs up."
"We don't stop until the water damage is eliminated, the air is completely dehydrated and there is no chance for a fungus infestation to grow after we leave the job site," Tomas states.
If your home is filled with water from a local area flood, ceiling leak or any other means, then don't give it any time to grow mold. Contact Tomas and the water damage team out of Deltona for all the help you and your home need to stay safe and dry today!
Flooding Prevention Advice from Tomas
Flooding can happen in a variety of ways ranging from ruptured hoses on appliances to severe storms prying up layers of the roof and introducing water damage through the roof and ceiling leaks.

"I take calls every day from people that just want my advice on eliminating the chances of a water damage situation happening to them when the weather picks up, so to help people we created a list of maintenance tasks that can keep them and their homes high and dry all year long," Tomas explains.
Having been in the industry for most of his career, Tomas knows all about every one of the ways that water can get into the home, and this is why he has developed a rubric for preventing these situations from happening at all.
"This is a list of some of the most common concerns, but it's by no means complete and people should give us a call if they have any questions about other prevention measures that aren't listed here," Tomas says.
Pull out all of the debris, leaf matter, dirt and anything else that has found its way into your home's gutter system as this will help to prevent clogs which can then allow for overflows that inundate the roof and create ceiling leaks.

Never forget to point the discharge drain from your downspout at least five feet away from the foundation of the home to stave off the chances of your structure experiencing liquefaction.

Have a restoration professional or expert advanced plumber take a look at your entire system to make sure that if there are any small cuts or abrasions that they are taken care of before they grow and become full scaler ruptures that cause serious water damage.

At least once a year, homeowners should inspect the hoses, fittings, and connections to their water hooked-up appliances to make sure there are no points of failure that may cause a leak.
If your home is amid a ceiling leak from the latest big storm and you want expert restoration attention immediately to have it repaired properly, then give Tomas and the water damage team from Deltona a call at 911 Restoration Orlando today!
Deltona DIY Remodeling Project Causes Bathtub Overflow Water Damage
Most of the time Tomas and his water damage crew out of Deltona take on projects in finished homes where the unexpected has occurred, but occasionally their services are requested for projects where attempts at DIY have backfired.

"We did one job recently where a homeowner had decided to take on a bathroom remodeling project all on their own, and they spilled paint in the sink which sealed it off completely from the drain," Tomas explains.
This sealed off drain went unnoticed when they turned the water back on and it filled up the tub and then overflowed everywhere while they were in the other room.
"There was water everywhere on the first floor of the house," Tomas says. "So we did a full extraction of the category two water and then a total dry out. This DIY project didn't work out in the end for them so much, so we tried to help out with the project to make it as affordable as possible for the homeowner."
When you need fast flood remediation service, you can call the water damage Deltona operation and we will ensure that you will have access to the most capable hands in the industry.
Along with offering top notch home restoration, our mold removal Deltona staff also make an effort to make sure every homeowner is give the utmost care and attention. Providing you with excellent customer service is one of our top priorities, because our water damage Deltona crews understand how overwhelming a water disaster can feel.
The financial side to the renovations definitely contribute to this stress, so our mold removal Deltona team consistently offers affordable prices and guarantee to work with all insurance companies.
Let us help you keep your out of pocket expenses to a minimum. If your home is experiencing the effects of a DIY project run amok, then contact Tomas and the water damage Deltona team with 911 Restoration Orlando today!