Hurricane Damage
The hurricane damage Orlando pros at 911 Restoration Orlando are the most qualified in their field, because our hurricane damage Orlando crew are available 24/7/365 for assistance with whatever storm disaster you may be experiencing. Give us a call at 321-209-6388 and see how we can help you.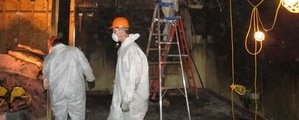 When a water disaster strikes, whether it is in the form of a water heater flood, fire sprinkler malfunction, or leaky roof, you can be sure that our IICRC certified hurricane damage Orlando unit will be able to remediate the problem.
Our hurricane damage Orlando operation are licensed, insured, and bonded in all disaster restoration services, including:
Surveillance of the damage site

Water extraction services

Flood damage restoration

Implementation of advanced drying techniques

Repair of structural damage

Removal of debris from property

Assistance with the removal of damaged furniture/possessions

Restoration of flooded and destroyed landscaping

Wind damage remediation

Storm surge restoration
When your house floods, you can call our hurricane damage Orlando workers right away and our hurricane damage Orlando members will be there within 45 minutes, ready to conduct a free home inspection at no financial risk to to you. Our phone number is 321-209-6388 and will always answer your calls.

Hurricane Preparedness Tips From The Professionals
It is not uncommon for hurricanes to reap havoc on the homes and businesses of Orlando, which is why it is so important for you to know what to do when one runs through the city.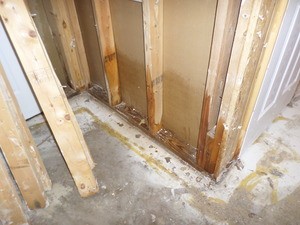 If you are home while the hurricane is occurring then you should check and see whether the local authorities are requiring an evacuation or not.
If you end up staying in your home, then you should make sure that your property is properly protected, such as installing shutters and securing loose items.
After the storm has passes, our hurricane damage Orlando technicians have seen the effects that a massive storm can leave, such as wind damage, flooding, roof leaks, storm surges and structural damage.
Our hurricane damage Orlando specialists understand the stress of this type of situation, and we aim to make things as easy as possible for you by staying available around the clock. We urge you to reach out to us immediately if your home or business has incurred any rain damage, so call us today at 321-209-6388!
We Approach Hurricane Damage Restoration With The Utmost Professionalism
Making sure your spirits are up during this process is one of the main concerns of our hurricane damage Orlando techs, and we go the extra mile to tend to your wellbeing.

Our hurricane damage Orlando experts just want to make sure you feel calm and collected throughout the process, which is why our hurricane damage Orlando professionals will be there for you literally any time you need us.
You can call our hurricane damage Orlando team with any questions you may even, especially if they involve concerns about your insurance company. When it comes to hurricane flooding it is important to purchase a separate flood insurance policy to receive coverage.
If you need assistance understanding your policy, our hurricane damage Orlando agents will file your claim for you and submit all the information that your provider needs. So, call us today and our hurricane damage Orlando specialists at 911 Restoration of Orlando will do whatever it takes to get you the affordable, professional flood cleanup services you deserve. Give us a call at 321-209-6388.