Water Damage and Mold Removal in Volusia County
Tropical storms and hurricanes cause extensive property damage every year in Daytona Beach. In addition to acts of nature, property owners in Volusia county may be impacted by plumbing issues,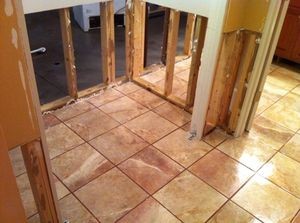 fires, and the growth of mold throughout their homes or businesses. You need professional help right away to deal with any of these emergencies.
Property owners throughout Daytona Beach and in surrounding areas can get disaster cleanup help from 911 Restoration of Orlando any time of day or night. You can start getting the help you need within 45 minutes of calling our skilled technicians. A quick response time allows us to handle water damage emergencies before they can cause any additional destruction to your property.
911 Restoration of Orlando is a locally owned and operated company that understands the needs of property owners in our area. We have the resources you would expect from a nationwide restoration company, which allows us to provide free visual inspections for property owners only. Find out exactly what services you need and get help from a team of licensed, insured, and bonded technicians today.
Water Damage Cleanup in Daytona Beach
Water damage has many causes. Storms and flooding result in millions of dollars in damage every year. Pipes burst, causing both commercial and residential flooding. Any level of water damage can feel overwhelming, but you don't have to address the clean-up on your own. 911 Restoration of Orlando all property owners immediate water removal services.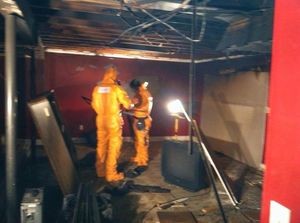 We utilize professional grade equipment to pump water out of your home or business. Our technicians can address leaks and burst pipes. You deserve a disaster restoration team that can take care of carpet water damage, crawl space cleanup, and all other forms of water damage restoration.
911 Restoration of Orlando can even help you handle sewage cleanup. While any form of water damage can have severe consequences, sewage poses unique challenges that our team is well equipped to handle. Handling sewage and water removal quickly will lower the overall damage to your property, making it easier to return your home or business to the beautiful state that you deserve.
You can call us today if you have a ceiling leak, issues with your air conditioning unit, flood damage, or any other type of water damage. We can help fix flooded condos, single-family homes, apartments, and businesses throughout the Daytona Beach area.
Mold Removal Specialists Right Here in Volusia County
The warm, wet weather in the Volusia county area can increase the risk of mold damage. The area experiences high temperatures throughout most of the year and high levels of moisture in the air.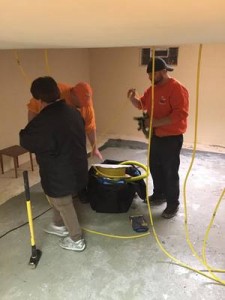 This provides mold with the perfect environment to flourish.
If you find mold in your property, you don't want to wait for an out-of-town company to fit you into their schedule. Mold grows and spreads very quickly. Visible mold often indicates a larger problem that can't be detected with the naked eye. A small mold problem can quickly expand if you don't get help right away from a company certified by the IICRC to handle mold remediation.
911 Restoration of Orlando offers free visual mold inspections for property owners only. This inspection can help us determine how best to address mold removal for you. We do not believe that mold removal is a one size fits all service. Our team can answer all your mold removal questions, including:
        What mold removal measure will be most efficient?

        Is your mold dangerous?

        How quickly can your mold be removed?

        Do you need to worry about the mold returning?
Let us provide you with any structural dehumidifying and drying services that you requir
e as we take care of mold removal for your home or business. A skilled team of technicians can handle the chemicals that effectively kill mold so you don't have to worry about your health and safety while moving about your property. You can even count on 911 Restoration of Orlando to take care of any odor removal to get your property smellin
g like new.
Taking care of any water damage or mold removal quickly allows you to get back to your normal life. Let us work on handling water damage by removing water from your property and carrying out any restoration services you need. Your home or business can be returned to the pristine condition it was in before any dis
aster. The help you need is just a phone call away in any of the following cities:
         Barberville

        Cassadaga

        Daytona Beach

        De Leon Springs

        Debary

        Deland

        Deltona

        Edgewater

        Lake Helen

        New Smyrna Beach

        Orange City

        Ormond Beach

        Osteen

        Pierson

        Port Orange

        Seville