Cold Weather Safety Tips for Orlando: How to Winterize Your Home?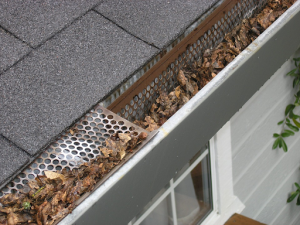 Orlando might not be the city of snow flurries, but homeowners can face similar obstacles when winter arrives. Our cold weather safety tips can help you ensure that your home stays warm, cozy, and energy-efficient when the season changes.
This article teaches you how to winterize your home beforehand to limit winter-related common problems. We also explain how our home restoration experts during unexpected misadventures low temperatures, storms, and seasonal changes bring. 
Here's a short guide on preparing for residential property mishaps during winter: 
Cold Weather Safety Tips: How to Winterize Your Rooftop and Yard?
Inspect your yard and exterior structure to identify maintenance needs. From roof repairs, pipe leaks, cluttered vents to unkempt lawns, there's a lot that can go wrong this winter.
These are some things to add to your to-do list:
Roof Maintenance.

Clear fallen leaves and twigs to prevent pest invasion and possible clogs caused by mild winter rainfall. 

Clean gutter and downspouts.

Reduce the risks of water damage by clearing pathways to protect your pipelines and foundation. Subsequently, you don't want your gutters to get overfill and collapse due to the excessive accumulation of debris (i.e., twigs, dried leaves, dirt). 

Insulate. Insulate. Insulate.

Inspect your exterior structure (i.e., crawl spaces inside vents, windows, and doors) to seal leaks and openings. Proper insulation can trap warm air inside and prevent cold air from entering.

Winter Landscaping.

Prune and trim overhead branches near your roof to

prevent a fire hazard

. Consult home restoration experts if they meddle with power lines.
All these steps ensure your home stays cozy throughout the chilly season. 
Winterize Your Home: Is Setting a Proper HVAC Maintenance Schedule Important? 
Heating systems can become your lifeline when winter storms hit your area. Maintaining energy-efficient HVAC units allows your house to withstand the changing temperature outside. As a result, this keeps property issues like water damage, smoke and fire damage, and mold growth at bay.
Here are some cold weather safety tips to follow: 
Schedule HVAC clean-up before winter. 

Your heating systems require yearly maintenance (and sometimes bi-annual cleaning) for optimum operation. Call technicians in the fall to avoid mid-season maintenance emergencies in winter. 

Replace your old filters.

Filters accumulate an excessive amount of dirt, bacteria, and moisture throughout the year. Neglect can turn them into breeding grounds for mold and mildew.  You can prevent it by changing your worn-out filters. In addition to subsiding mold growth, routine upgrades improve air quality and energy efficiency too. 

Save on water heating costs.

Sometimes water heaters have default settings that take up more energy than required.  Turn your water heater down a few degrees (preferably at 120 degrees) to maintain energy efficiency this season. 

Invest in a programmable thermostat.

Pre-set devices come with built-in technology that

regulates energy usage

.  Automated temperature management allows you to maintain sustainable environmental conditions inside, regardless of the weather outside. 
In short, paying attention to your HVAC units can save you from paying a hefty price caused by a system breakdown. Routine cleaning and repairs can eliminate overheated systems, clogged filters, faulty air ducts, and potentially hazardous mold-related troubles. 
Asking for Professional Advice: How Can 911 Restoration of Orlando Help?
Our home restoration experts enter the scene when you're dealing with winter home maintenance issues. These include problems like storm damage, frozen pipelines, clogged gutter systems, and electrical house fires. You might even experience mold issues and sanitation problems due to hidden threats. 
Our certified technicians can help you navigate through seasonal home disasters with:
A vast variety of home restoration services 

Free home inspections 

Speedy services with a 45 minute arrival time

Insurance support (i.e., we bill your invoices to relevant carriers if your policy applies to the situation) 

Specialized training and an array of high-grade equipment to get the job done 
If things take a turn for the worst, you can count on our home restoration experts to handle everything. You can call our 24/7 emergency consultants for water damage restoration, mold remediation, sewage backups, etc. We're equally efficient in reconstructing homes after smoke and fire damage. 
In a Nutshell 
If you're wondering why cold weather safety tips are important for residential properties in Orlando, consider the costly consequences. It might not snow in your postal code, but it can get pretty chilly. The weather changes can create avoidable heating troubles and fire risks if you invest in some winter preparedness. 
Keeping your HVAC units and roof in top-notch condition prevents the utility bills from rising. Regular roof maintenance protects your home from harsh environmental dangers, like ensuring that the interior stays insulated and cozy. 
Rest assured, winterizing your home early and consulting us during emergencies can prove beneficial.  It's a cost-effective way to evade energy bills and secure the structural integrity of your homes. 
Contact 911 Restoration of Orlando online or call (321) 209-6388 for assistance in kick-starting your winter maintenance checklist!