How Constant Screening Can Help with Disaster Mitigation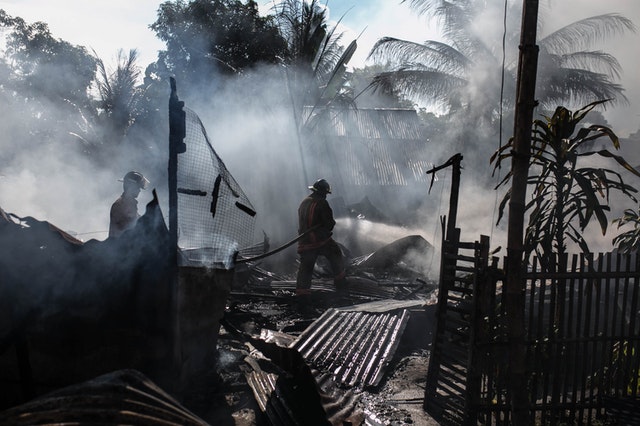 Disaster can strike at any time. It's important that homeowners prepare to deal with the aftermath of a disaster. This is where services for disaster mitigation in Orlando come into the picture. They know all about handling and managing disasters. It's pertinent to point out that when you prepare to deal with disasters. You can survive the damage and destruction brought on by the natural disaster. That's where constant screening comes into the picture as it can resolve most of the problem. 
When you're constantly screening for disasters in Orlando, you get the big picture. You can prepare well in advance of the natural disaster. That can save countless lives and ensure that you're well prepared to deal with the emergency. No matter what the cause is or how badly it affects the community. A natural disaster readiness plan can only do so much. But constant screening can help mitigate some of the damage that is brought on by natural disasters. 
The Benefits of Constant Screening 
There's no point rushing about like a headless chicken after disaster has struck. If you don't prepare to deal with the consequences you will suffer a lot. So, when it is storm season you must prepare for acts of nature to cause massive damage and disruption to daily life. Constant screening of these natural disasters will help you better prepare for these atrocities. It will aid you in securing your home. There are numerous ways that you can use constant screening to your advantage. 
The first and most vital benefit of constant screening for disaster mitigation is that you can make relevant arrangements for your home. You will know when disaster is about to strike. You can prepare to deal with the aftermath of a natural disaster. When people know what to expect and when to expect it, they will know how to deal with the ensuing disaster. 
That's where disaster preparedness and disaster restoration companies can help. They can allow people to be better equipped to deal with any natural disaster. There are times when people don't heed the warning signs of a natural disaster. They then end up paying large sums of money for restoring their home and property back to its original glory. 
Don't be like that and always be willing to constantly screen for natural disasters. That is the best and only way you can deal with them. When there is a natural disaster your home will be in a much better condition. You will also avoid the stress and loss of life that follows a major storm or natural disaster. That's one of the biggest advantages you can gain from constant screening. That is why it should be a part of every disaster mitigation strategy. 
How Constant Screening Helps with Disaster Mitigation?
Mother Nature is scary and she has caused many losses of life when disaster strikes. You don't have to worry about losing your loved ones in a natural disaster if you are constantly screening for it. The countless lives that can be saved with constant screening far outweigh the costs of the program. Climate change has wreaked havoc on the planet and it is only going to get worse. 
Natural disasters are gaining in intensity and power and becoming more frequent than ever before in human history. That's why it makes sense to constantly screen for them. Because that is the only way you will be able to save your life and the lives of your loved ones. You may also help lessen the damage done to your property. You will be able to make relevant arrangements before disaster strikes. 
Call 911 Restoration of Orlando
If you're worried about a natural disaster destroying your home. And are looking for reliable natural disaster restoration and cleanup companies in Orlando. There is no one better than 911 Restoration of Orlando. We have been around for a long time. We have helped thousands of homeowners with disaster mitigation and disaster restoration services. 
Why wait till after the disaster has struck? You can act now and save yourself the headache of looking for disaster restoration companies. We have a team of highly skilled technicians who have experience with fire damage restoration, smoke restoration, and water damage restoration. If you're looking for disaster mitigation services get in touch with the experts at 911 Restoration of Orlando today. We can provide you with the best disaster restoration services at the most affordable rates.