Fire and Smoke Damage Restoration in Orlando
One of the most difficult emergencies that a property owner can encounter is a fire. They can seem overwhelming and like the end of the property. However, there is no need to worry because 911 Restoration is well-trained to handle any kind of fire remediation. The staff has years of experience in smoke damage restoration and is able to handle any situation with care.

Our IIRC certified staff wants to reassure you that all of your fire cleanup needs are truly taken care of. Not only do they take care of your property, they take care of your emotional needs as well. Both you and your property will be treated with our signature Fresh Start attitude, so you will be able to begin again and feel great about it. Call for all of your fire damage restorations in Orlando need today at 321-209-6388!
Smoke Removal You Can Count On
When dealing with a fire cleanup on the property, it's important to have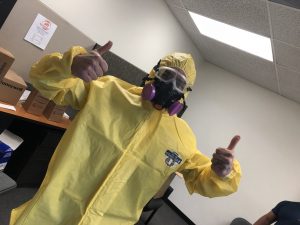 technicians you can trust. The staff at 911 Restoration of Orlando truly goes the extra mile to ensure that you feel safe during this difficult time. In addition, the staff works with all insurance companies to make sure that your needs are covered. They will work with you to come up with the best plan possible for your fire restoration in Orlando.

If you need immediate assistance for the fire restoration in Orlando, look no further call us at 321-209-6388. The techs are available 24/7/365, so they are always on call. In addition, all calls are responded to within 45 minutes, so you will receive prompt smoke damage restoration services on the property.

Dealing with the aftermath of a fire on the property can be incredibly difficult. The staff works diligently around the clock, so you will never be kept waiting. The property will be restored as quickly as possible, and you will be treated with technicians that truly understand your needs.

Not only will your property be cleaned of any excess smoke after a fire, but the complete restoration will be continued on to your belongings as well. Any belongings will be boxed up and moved out of the way so they will not be further damaged by any excess smoke on the property. The smoke damage restoration process will be conducted as quickly and diligently as possible, so your property will be restored in no time.

If you're not sure if your insurance covers the damage after a fire emergency, there is no need to worry. Our technicians in the Port Orange area work with all insurance companies, and try to work with you to come up with the best plan possible. Direct insurance billing is also offered to make it as easy as possible for you after any smoke removal. If you want a fire cleanup company that truly understands your needs, call 911 Restoration of Orlando today at 321-209-6388.

Fire Remediation Techs That Go The Extra Mile

The techs truly work hard to make sure that every service is restored to its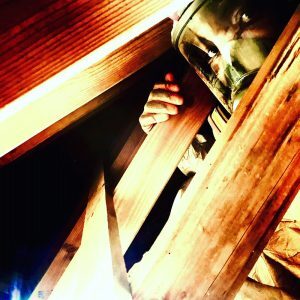 normal state before leaving the property. Not only do they conduct a complete smoke removal, they also clean dishes, other surfaces and furniture of any ashy residue. This ensure that your property will be clean of any excess smoke in no time. All of the surfaces of your property will be cleaned thoroughly of any leftover ash.
Not only do the techs provide comprehensive smoke removal on the property, they work with you to ensure that you feel comfortable every step of the way. They understand that a fire emergency in the Saint Cloud area is very serious, but want you to rest assured that the cleanup is fully handled by the trained technicians. They have years of experience in smoke removal, so any fire cleanup in Winter Park is not too much for them to handle.
Permanent odor removal is also part of the services offered, so you will not be dealing with the aftermath of the fire damage emergency for years to come. The restoration is complete and comprehensive, and our techs handle everything with care. You can feel comfortable knowing that your smoke removal needs are being handled by the best fire damage restoration in Orlando. 
Don't delay when it comes to any fire cleanup in the Daytona Beach area. Our trained technicians will take care of you and your belongings with care. This is not the end of your property, but rather the opportunity for a brand new start. The techs are optimistic the entire time, so you will feel fully taken care of. Call 911 Restoration of Orlando today at 321-209-6388!