Mold Remediation in Apopka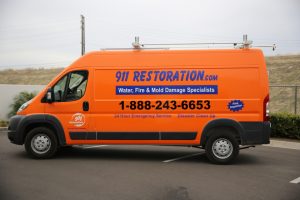 Mold can spread quickly after you experience water damage caused by a hurricane, flooding, or a pipe burst. Fortunately, you can get immediate help handling mold remediation in Apopka by contacting 911 Restoration of Orlando. Our licensed, bonded, and insured mold decontamination crews can:
Arrive at Your Property Within 45 Minutes of Your Emergency Call

Complete a Free Visual Mold Inspection for Property Owners Only

Begin Total Commercial and Residential Mold Removal
Get the professional help you need with mold decontamination in Apopka by contacting us right now. Let us develop a personalized mold cleanup plan to take care of total mold removal in Apopka, so you can move forward with a Fresh Start.
Begin Mold Remediation in Apopka Without Delay
Mold can continue to grow every day that it is allowed to remain in your property. Start returning your property to perfect condition by contacting Apopka mold removal specialists right now. 911 Restoration of Orlando is a mold company that can:
Personalize Your Service with a Mold Inspection

Handle Odor Removal and Mold Decontamination

Clean Up Your Possessions and Your Property
From the time mold remediation techs arrive to complete your mold inspection, until your property is declared free of a mold infestation, 911 Restoration of Orlando will work tirelessly for you. Mold cleanup in Apopka can remove all signs that a mold infestation ever occurred, bringing your property back to better-than-new condition.
Take the Stress Out of Mold Cleanup in Apopka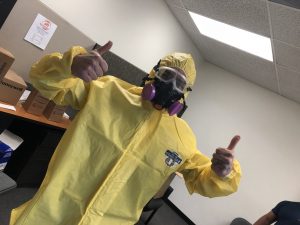 You can get back your peace of mind after a mold infestation by contacting the mold specialists at 911 Restoration of Orlando. We can go over the full extent of the mold infestation with a mold inspection in Apopka. Based on our findings, we can:
Work to Isolate Mold to Stop It from Spreading

Use Professional-Grade Cleaners and Mold Decontamination Techniques

Repair Water Damage That Led to Mold Growth

Destroy Items Infested with Mold and Handle Mold Removal
You can rely on us to take care of all aspects of mold remediation. Let us take care of mold cleanup throughout your home or business. Mold remediation techs can also help you deal with your insurance company in the aftermath of a mold infestation.
The IIRC certified experts at 911 Restoration of Orlando can even handle water damage in your home or business. Leaking pipes, heavy rains, and sewage backups can allow mold in enter your property. Get professional help with dehumidification and water damage restoration to reduce the odds that you'll face another mold infestation in Apopka.
Servicing the cities of Orlando, Altamonte Springs, Apopka, Azalea Park, Bay Lake, Belle Isle, Bithlo, Buena Ventura Lakes, Casselberry, Clarcona, Clermont, Christmas, DeLand, De Leon Springs, Deltona, Daytona Beach, Doctor Phillips, Edgewater, Eustis, Fairview Shores, Forest City, Fruitland Park, Geneva, Goldenrod, Groveland, Heathrow, Hunters Creek, Kenansville, Kissimmee, Lady lake, Lake Butler, Lake Mary, Leesburg, Lockhart, Longwood, Maitland, Meadow Woods, Minneola, Montverde, Mount Dora, Mount Plymouth, Ocoee, Okahumpka, Orange City, Orange County, Oviedo, Pine Hills, Sanford, Seminole County, Sorrento, Southchase, St. Cloud, Tavares, Umatilla, Union Park, Wedgefield, Wekiva Springs, Williamsburg, Windermere, Winter Garden, Winter Park, Winter Springs, Zellwood… and surrounding areas.