Gulf Coast Storm Threatens Central Florida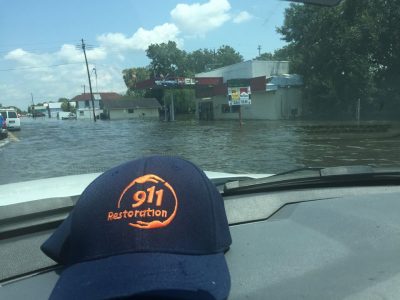 Orlando residents are not strangers to wetness and with the incoming storm from the Gulf, you better be ready to grab your pool floaties and prep for heavy rains and strong winds. This storm has already hit throughout Central Florida and plans to continue into early next week. Already this persistent rain flooded areas of I-4, causing lane blockages and delays near the Turnpike and Kaley Ave. Homeowners throughout Lake, Marion, Orange, Osceola, Polk, Seminole, and Volusia counties are experiencing power outages.
If your home is located throughout any of these counties, then take the following precautions to protect yourself and your belongings during an energy outage:
Keep an emergency kit nearby with a flashlight, extra batteries, water, non-perishable food, and medications. Avoid using candles during blackouts to prevent unwanted fires.
Turn off and disconnect electronics and other appliances from power outlets — in the case of a surge, they could become damaged.
Avoid opening your refrigerator or freezer, so the inside contents stay cold and don't prematurely spoil.
After power has been restored to your home, throw out any refrigerated food that may have spoiled and restock your supply kit with new batteries and water.
In Florida, while heavy rains and power outages may be scary, these unexpected tropical storms pose other personal and property risks like lightening and flooding.
What You Should Know About Florida Lightning
With the upcoming storms, Central Florida residents should be wary of frequent lightning strike — Florida boasts 1.4 million lightning strikes per year, the most of any other state. Lightning strikes peak in the summer due to the increase in thunderstorms and Florida often has the highest number of lightning related fatalities and injuries in the U.S. During storms, many make the mistake of assuming they're too far away from lightning to be in danger, but lightning can strike up to 10 miles away from the storm. If you can hear the thunder, then you're close enough to be struck by lightning. When you notice thunder, immediately seek indoor shelter and steer clear of windows, plumbing, and electrical devices.
To be sure it's safe to go back outside, use the 30-30 rule. After hearing thunder, count to 30 seconds, if the lightning strikes in under that time then it's not yet safe to be out. Once the last boom of thunder has sounded, wait at least 30 minutes before leaving shelter — many lightning related deaths occur after the storm has passed.
Protecting Your Home From Flooding
After a heavy storm the last thing you want to discover as a homeowner is unexpected water damage from weak entry points, leaks, or flooding. To properly prepare your home against potential flooding follow these home maintenance steps:
Keep gutters clear and maintained
Check sealant around windows and doors
Cover air vents from the inside and out with plastic sheeting
By keeping your home tightly sealed and ensuring water is easily able to flow away from your home, you can avoid costly and inconvenient property damages.
Ready To Be Dry? Contact the Pros at 911 Restoration of Orlando
If your home or business has suffered water or disaster damages as a result of this unexpected heavy storm, contact the experts at 911 Restoration of Orlando to perform dependable and fast restoration services using the best knowledge and tools available. Our company has years of experience properly restoring homes to their pristine, pre-damage condition, and for all of our customers we offer free site inspections. To learn more about our water and disaster damage restoration services, call us today at 321-209-6388 to speak to a team member.