How Long Does Mold Take to Develop?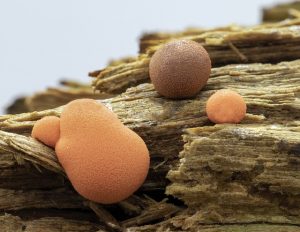 Every homeowner is acquainted with the term 'water damage'. Excess moisture in homes can be destructive, whatever the reason may be. Therefore, home restoration after water damage is essential. Water damage may be due to floods, a leaky roof or a burst pipe.
Water damage can unnerve the structural integrity of a home, ruin furniture, appliances and carpeting. If you don't look towards timely home restoration after water damage, it may lead to the growth of mold. This exacerbates the overall destruction, making restoration more extensive and costlier.
What is Mold and Why is it Dangerous?
Mold is a type of fungus and often looks like fuzzy green, grey or black spots. Exposure to mold is often linked with detrimental health effects among humans. While mold itself isn't toxic, certain species are toxigenic. This means they release mycotoxins that can lead to mold toxicity.
Mold can relay significant damage to a home. It feeds on organic material, causing it to rot and fall apart. This includes your furniture, wallpaper, ceiling tiles, floorboards and other structures. Of course, this destruction wouldn't happen overnight. Mold takes time to breed and grow, so timely help is always better. Otherwise, you do run the risk of your house getting completely ruined by mold growth.
Mold Growth after Water Damage
Even if the intrusion of water isn't severe, bear in mind that mold growth is still a possibility. Any volume and amount of moisture can lead to mold growth inside homes. This is because mold spores exist everywhere. Just a few inches of water create the perfect setting for mold to start growing. Then it takes just a few days for mold to develop and damage your home.
What happens is that when a mold spore lands on an organic surface, it penetrates the porous surface and begins to eat away at it. Within a few hours, it spreads to adjacent areas. Once the mold grips one surface, it fills the air with several other spores. With every passing hour, it affects more areas of the house.
The solution is just as simple! You need to get rid of the moisture before mold has a chance to start breeding. Luckily, you can still find reliable home restoration services that deal with mold growth that has already started.
How Long Does it Take for Mold to Grow?
Under the right conditions, like high humidity, it takes 24-48 hours for mold to start germinating. The spores begin to settle within 3-8 days and become apparent within 15-20 days. Of course, this is a general timeline and the exact time depends on a number of factors, including the amount of moisture, the level of humidity, and the types of surfaces in your home.
However, what remains true is that the more time it takes, the more the mold will develop and possibly wreak havoc. Since prevention is better than cure, you need to act fast.
Home Restoration after Water Damage
As a general rule, you have 24-72 hours to act after any sort of water damage. Here are a few ways home restoration after water damage can help you.
911 Restoration provides you an all-in-one service. They perform jobs of any nature, be it home restoration after water damage or something more extensive like home restoration after flood damage. Their process includes complete water extraction, drying and humidifying, which is vital to stop the growth of mold.
Their expert technicians employ the highest quality tools to excavate water from low-traffic areas. This diminishes the possibility of moisture lingering in cavities and carpet padding, leading to mold growth. Their professional drying and humidifying services will ensure that you don't fend for mold remediation afterwards when the damage had already been done.
Mold Removal
Often, mold growth is inevitable when a water leak goes unnoticed or a substandard water removal job is performed. 911 Restoration offers you expert mold remediation services that are safe and permanent. Since mold can be dangerous, it is best to let professionals handle the job.
Lingering moisture and mold growth can also lead to a terrible stench, will affect your quality of life. 911 Restoration uses eco-friendly materials for complete mold removal and safe mold remediation. They will ensure that your home is as good as before through a fine mold spore test. To prevent future mold growth, they will also perform a Fungicidal coating application.
Need Home Restoration Services in Orlando?
Since mold removal can be tricky, it is best to find professional and reliable home restoration after water damage. 911 Restoration Orlando offers speedy water repair services for pipe bursts, roof leaks or floods. They are well-versed in handling any type of detriment, from water removal to mold remediation.
Their IICRC certified professionals have extensive experience in home restoration and pledge to revive your house to pre-damage condition. Their all-encompassing service will not only extract and remove moisture and remove existing mold but will also prevent future mold growth and repair your floors, walls and ceiling.
If you are looking for home restoration after flood damage, get in touch today and get a swift response within 45 minutes.