Water Damage Orlando
911 Restoration Orlando
911 Restoration Orlando provides water damage restoration, fire and smoke remediation, sewage cleanup, mold removal and disaster repair resources to homeowners.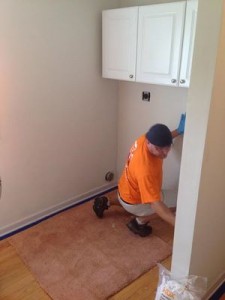 The owner of the Orlando branch Tomas Lelczak is dedicated to ensuring the wellbeing of all his customers by making sure they have access to affordable, fast and efficient home restoration service.
Homeowners in the Orlando area can rest assured knowing that they can rely on 911 Restoration Orlando to restore your home back to beautiful condition after it has been effected by any number of disasters.
We keep our office opened 24/7/365, so our water damage pros can get to your home as quick as possible when you need us.
They understand how important time is when it comes to these types of situations, so they keep their service vans packed and ready to get to your home within 45 minutes of receiving your emergency call.
With years of experience in the home restoration field, the Orlando water damage specialists have dealt with it all, from pipe bursts and leaking roofs to toilet overflows and mold infestations.
We are licensed, bonded and insured in order to protect everyone involved in the process, so if you are a homeowner dealing with any of these issues, call our experts with 911 Restoration Orlando today!
Water Damage Restoration
The technicians at 911 Restoration Orlando know how destructive water can be once it gets inside a home, and we want our customers to know that we are trained to thoroughly clean and dry your home, leaving it free of all moisture and damage.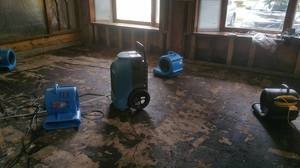 We will get your home in pristine condition by using the most advanced water removal technology on the market.
Our techs do everything they can to build trust with our customers, and cultivating quality customer service is one way we do this.
Our water damage restoration staff has seen it all, making them capable of mitigating even the most severe flooding situations.
The flood damage removal crew understands that water damage affects your home, your possessions, and your life. This is why we work fast and efficiently, making sure to get your back in your home as soon as possible.
Don't let your home or office location be inundated with a liquid invasion. Contact our water damage restoration Orlando team with 911 Restoration Orlando for help today!
Sewage Backup Cleanup
When it comes to sewage cleanup, you are going to need the help of 911 Restoration Orlando. Their IICRC certification shows their dedication to cleanliness, something particularly important in sewage situations.
We know how to clean up all sewage overflows quickly and thoroughly, leaving your home sanitized and disinfected.
Do not try to clean up a sewage backup yourself. Our goal is to make your home clean and beautiful again in no time.
So, if you are already dealing with a category two water exposure scenario, then contact our sewage backup cleanup Orlando agents with 911 Restoration Orlando for immediate assistance today!
Fire and Smoke Restoration
After a fire has ravaged your property there is most likely a fair amount of soot, ash, smoke and water left behind.
All of these substances cause significant damage in the home, and the longer they are left, the more damage they cause in the home and on the items inside.
This is why extensive fire and smoke damage mitigation requires immediate attention from our fire and smoke removal pros. We will clear all smoke stains, removal all ash, remediate all water damage and get rid of that fire smell.
The staff at 911 Restoration Orlando are equipped with all the technology necessary to get rid of all damage caused by fire, smoke and water.
When our fire and smoke damage restoration Orlando crew with 911 Restoration Orlando is on the job, your property will look better than new, so call us today!
Disaster Restoration
Your safety is the most important thing in any disaster restoration situation. Whether it is caused by a fire or a flood, calling 911 Restoration Orlando will put your mind at ease.
Our staff is trained to clean up and restore your home after it has been affected by any kind of disaster, natural or otherwise.
Let us deal with all the hard stuff, that way you can focus on family during such a difficult time.
Call our disaster restoration Orlando experts with 911 Restoration Orlando if you find yourself in need of water damage restoration, mold removal, sewage cleanup, fire damage restoration or a disaster in general so we can take care of it for you today!
Mold Removal
When there is mold in your home it definitely ruins the aesthetic of your surroundings. Yes, it looks ugly and smells bad, but it is probably doing more damage than you might think.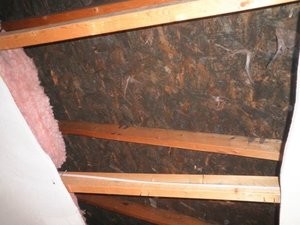 On top of superficially ruining your home, fungus growing on the surface and inside the walls may be damaging the actual foundation of the home.
This is why you should call the mold removal team out to give you're a free visual mold inspection the moment you feel like fungus may be invading the premises.
Not only can it be damaging to your property, but it may be detrimental to your health, causing an onslaught of allergy and respiratory issues, such as headaches, sneezing, trouble breathing and itchy eyes.
You do not have to live with mold. Let the experts at 911 Restoration Orlando identify and remove all of the contaminated areas of your home. Our fungal specialists have all the equipment necessary to remove mold safely.
If your property smells musty, then don't wait another second to contact our mold removal Orlando specialists with 911 Restoration Orlando for abatement experts that will help today!