Planning a Fire Drill at Work—Things to Consider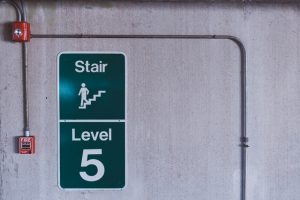 Planning a fire drill at work has become a necessity in recent years.
The National Fire Protection Association (NFPA) has previously reported an average of 3,340 fires in workplaces each year. 67% of these incidents have led to direct property damage and few civilian casualties. Orlando might not be the coldest region during winter, but holiday season can still see some fire-related accidents.
Everyday business operations can also trigger electrical fires, cooking accidents, and associated incidents that spark a fire.
Employee preparedness with proper workplace safety protocol in place can minimize fire risks. That's why 911 Restoration of Orlando shares an effective way to plan a fire drill for employees.
Have a look:
Phase 1: Plan for Everything
Organizing a fire drill at work requires precision and lots of planning. Executives can work on an exit strategy themselves or create a workplace safety board to enforce these rules and regulations. Start by outlining an evacuation plan with OSHA-compliant policies and procedures.
These include:
Setting a signal/alarm to notify employees of the fire emergency and other catastrophic events that require immediate evacuation
Allocating safe points outside the office building to assemble the evacuees (mostly parking lots and other open grounds)
Creating evacuation maps and floor plans to pinpoint exit areas, safe points, and other noteworthy spaces inside your office building
You should also assign roles for employees in managerial positions to maintain order throughout the drill. These workers can assess employee performance and identify loopholes in the evacuation plan to reduce risks when the actual event happens.
Phase 2: Maximize Employee Awareness
Once you know what the evacuation plan looks like, get employees involved. There are two ways to increase awareness. You can schedule monthly/yearly workplace safety meetings to introduce them to the guidelines or incorporate them during evacuation week.
In addition to in-person meetings, share a document that has the specifics listed. You can distribute it through flyers, pamphlets, or as attachments via corporate emails. These educational materials must feature:
Exit points and evacuation routes
Location of fire alarm pulls
Areas where fire protection equipment (i.e., fire extinguishers, sprinklers, and other fire suppression systems) are available for employee use
Moreover, remember to conduct fire safety and preparedness meetings a couple of days before the first drill. This way, they will know what to do when you send the signal.  It also allows them to ask questions and clear their doubts if something isn't clear.
Phase 3: Stop, Drop and Roll!
Practice leads to perfection. That's why you should conduct regular fire drills at work to promote employee preparedness. Ensure everyone evacuates and assembles at the rally point promptly.
Ask someone to observe:
How long does it take for employees to leave the building?
Does everyone assemble at the designated rally point?
Who panics, and what are the consequences of this behavior?
What steps can be taken to streamline the evacuation plan?
You can set incentives like longer breaks or serve refreshments to encourage full participation. Alternatively, enforce penalties for individuals who don't adhere to the evacuation rules to promote team cooperation. These minor modifications and your responsive attitude can influence employees to partake in workplace safety protocols more.
Bonus: Schedule a Surprise Fire Drill
Evacuation plans can become easy for many employees when they train for them regularly.
Despite your planning, things can go amiss when a fire breaks. That's because these incidents occur unexpectedly, and flames don't play by any rules. You should schedule a surprise drill after initial practice runs to track employee response time and actions. Place signs that say 'exit blocked' or 'high foot traffic' to direct employees towards an alternative route.
These minor disturbances will prepare employees to think on their feet when they experience obstacles during a fire-related event.
How Can 911 Restoration of Orlando Help?
Planning a fire drill at work isn't the only part of workplace safety. Organizations should know what to do and who to call in the event of a disaster.
911 Restoration of Orland serves as a trusted commercial restoration company for businesses and residents alike. Our IICRC-certified specialists can handle everything from small break room fires, electrical fires to offices damaged by wildfires in the area.
Each team member brings years of experience and hands-on knowledge of using industry-grade equipment for fire damage restoration. We create customized reconstruction plans and mitigation strategies to evade permanent structural damages. These include:
Apart from this, commercial clients can ask for insurance support if their insurer covers restoration costs after an office fire.
Final Words
In the end, fire drills and the installation of safety equipment can save lives and costly property loss. Encourage employees to participate in these activities to maximize preparedness against such events. Apart from conducting a fire drill at work, schedule inspections and maintenance for fire equipment (i.e. smoke alarms, sprinklers, and fire extinguishers) are functioning correctly.
When in doubt, schedule free inspections with our fire damage restoration specialists. They might identify potential hazards and maximize protection for at-risk commercial sites.
Contact 911 Restoration of Orlando today for further information.